This month I've been helping my grandson Elias and the other boys in his "Tiger" cub scout den make checker sets.
I had purchased nearly 2,000 unfinished natural wood checkers on eBay a couple of years ago for $9.99 plus shipping.
I went to Wal Mart and purchased a bottle of red paint along with a bottle of white paint. (Washable poster paint, I'm sure you know how messy 7 year old boys can be.
) Along with a package of paint brushes.
I bought 2 large (35 by 46 inches)tri-fold display boards, the type commonly used for science fairs and school projects. Each tri-fold board was cut up to make four 17" by 17" checkerboards which fold in the middle.
I photocopied the two sides of a green and buff numbered checkerboard, cut and pasted the "TIGER Cub" logo onto the lower righthand corner square of the red side of the board and then made 8 copies of each side.
A 9 foot by 18 inch roll of simulated woodgrain contact paper for the back side of the boards, a can of rubber cement, paper plates to paint on, help from the dads and away we go.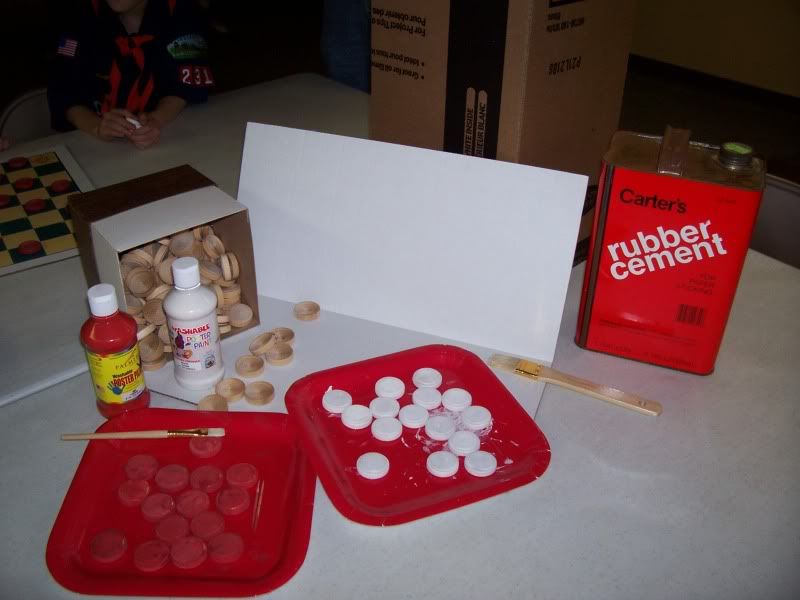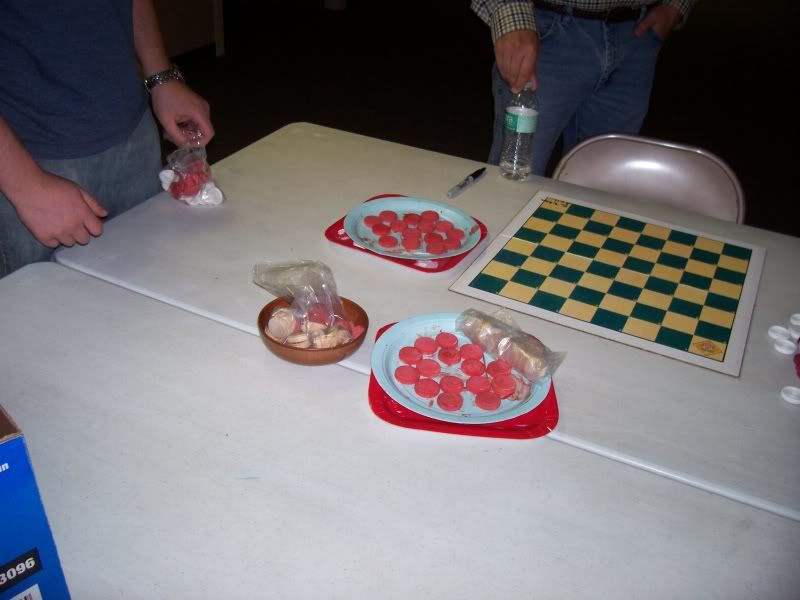 The boys signed and dated the their checkerboards.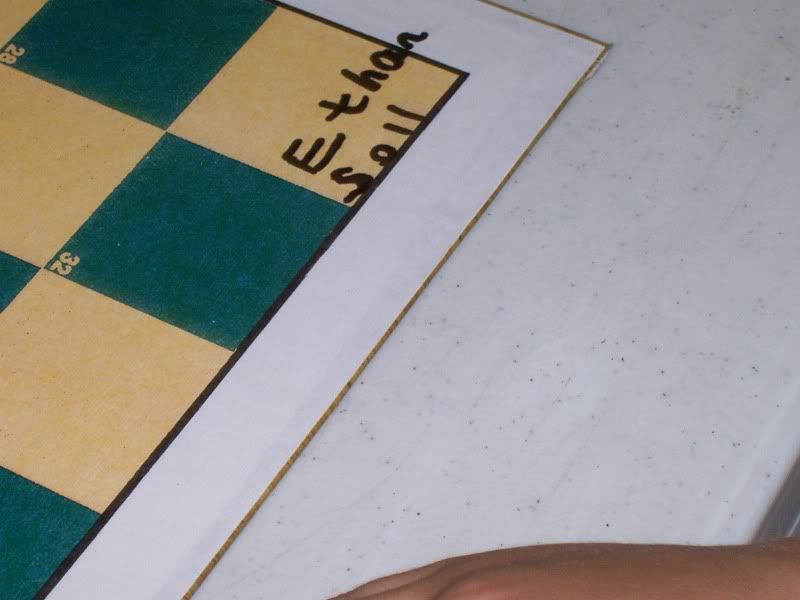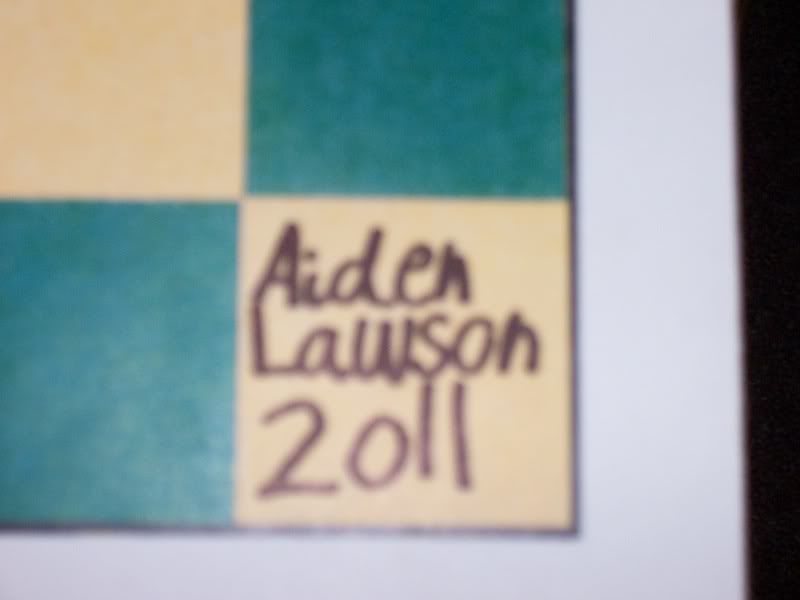 Tonight was pack meeting Monday and the boys shared with the other dens what they had done this month.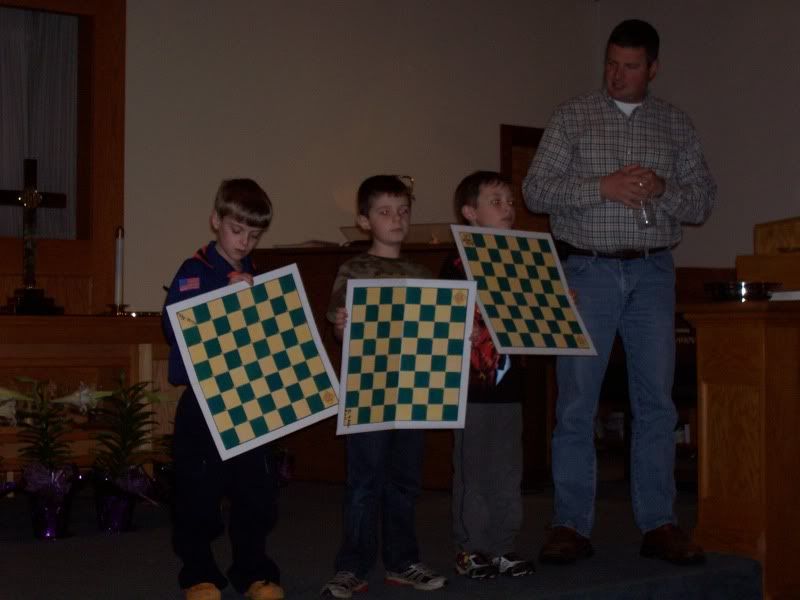 Checkers a penny a piece,
2 bottles of paint $ 5.00,
Paint brushes $ 3.00,
2 Tri-fold boards $ 10.00
Photo copies donated!
Rubber glue donated!
Time spent with cub scouts PRICELESS!